"To make a purchase, we recommend registering for a new account. Registering is easy—simply provide a valid email address.
After registering, please log in to access your account.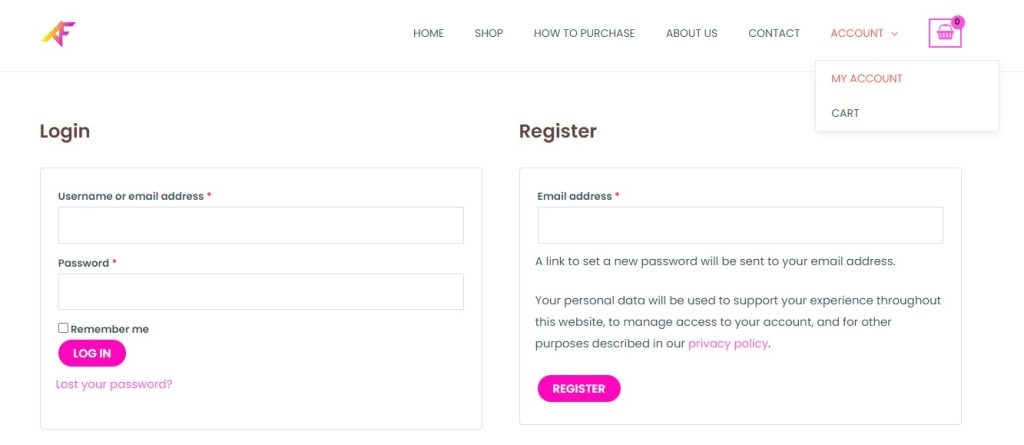 "While registration is optional, we highly recommend it to ensure a seamless experience and immediate access to your download link after purchase."
"For those who choose not to register, Once payment is confirmed, the download link will be sent to the email you provide. Should you need assistance, feel free to reach out to us through our contact information or via our Facebook page."
Select Your Product: Browse through our collection and choose the digital product you'd like.
Proceed to Checkout: Click on the "Buy Now" or "Add to Cart" button.
Choose Your Payment Method: We accept GCash, Paymaya, Grabpay, Visa, Mastercard

4. Complete the Transaction: Fill in the necessary details and confirm the purchase.
Our Commitment to Your Security:
At Artflairshop, your safety and privacy are our top priorities. Here's how we ensure a secure shopping experience:
SSL Certified: Our website is SSL certified, meaning all data exchanged is encrypted and secure.
No Credit Card Storage: We never store your credit card details. When you enter your information, it is processed securely without ever touching our database.
Safe Payment Methods: With options like GCash and trusted entities like Visa and Mastercard, your transactions are in safe hands.
Rest easy knowing that with us, your security isn't just a promise—it's a guarantee. Shop with confidence!
---